Un mes más, aquí tienes enumeradas las películas y series que despediremos o recibiremos en el el catálogo de Netflix durante marzo de 2016. Se trata de un mes con muy poco que destacar, pero tenemos dos grandes razones para querer que febrero se acabe:

Daredevil

temporada 2 y

House of Cards

temporada 4.


Netflix Estados Unidos (y parte de Latinoamérica)
Los cambios de Netflix que te presentamos a continuación son válidos para el catálogo de Estados Unidos, pero se mantienen en su mayor parte para Latinoamérica y otros territorios, por lo que son un buen punto de partida para que te hagas una idea de todo lo que podrás ver este mes de marzo.
Títulos que vienen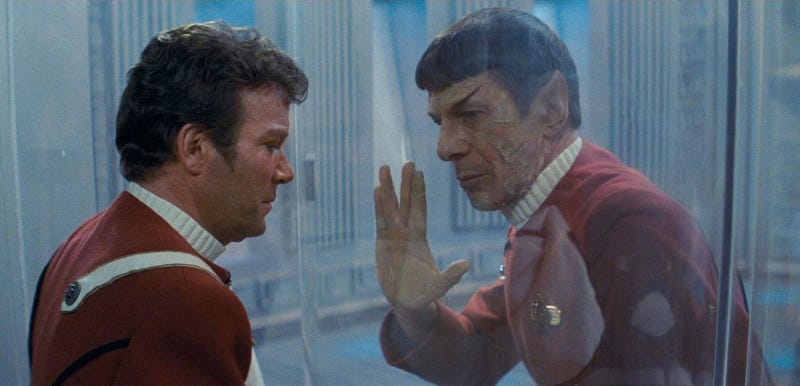 1 de marzo
Adult Beginners (2015)
Ahora o Nunca (2015)
Aldnoah.Zero: Temporada 2
American Pie Presents: Beta House (2007)
American Pie Presents: The Naked Mile (2006)
Before We Go (2015)
Blue Mountain State: The Rise of Thadland (2016)
El Desconocido (2015)
Fresh Meat: Temporada 2
Frog Kingdom (2013)
Good Burger (1997)
Groundhog Day (1993)
Heaven Knows What (2015)
Hot Sugar's Cold World (2015)
Midsomer Murders: Temporada 17
Narcopolis (2015)
Road Trip: Beer Pong (2009)
Robin Hood: Prince of Thieves (1991)
Scarface (1983)
Star Trek: The Motion Picture (1979)
Star Trek II: The Wrath of Khan (1982)
The Young Kieslowski (2014)

2 de marzo
For Grace (2015)
4 de marzo
House of Cards: Temporada 4 (2016)
Lab Rats: Temporada 4
Lego Friends: The Power of Friendship (2016)
Lego: Bionicle: The Journey to One: Temporada 1 (2016)
Louie: Temporada 5
7 de marzo
Cuckoo: Temporadas 1-2
Halo: The Fall of Reach
Sin Filtro (2016)
8 de marzo
Digimon Fusion: Temporada 2
10 de marzo
Comedy Bang! Bang!: Temporada 4, parte 3
Hateship Loveship (2013)
1
1 de marzo
Dinotrux: Temporada 2
Flaked: Temporada 1
Netflix Presents: The Characters: Temporada 1
Popples: Temporada 2
12 de marzo
Shelter (2015)
15 de marzo
10,000 Saints (2015)
4GOT10 (2015)
The Falling (2015)
Final Girl (2015)
Finders Keepers (2015)
Power Rangers Dino Charge: Temporada 1, parte 2
War Pigs (2015)
16 de marzo
Are You Here (2014)
Charlie St. Cloud (2010)
Gridiron Gang (2006)
Happy Valley: Temporada 2
Larry Crowne (2011)
Promised Land (2012)
18 de marzo
He Never Died (2015)
Jimmy Carr: Funny Business (2016)
Marvel's Daredevil: Temporada 2
The Mr. Peabody and Sherman Show: Temporada 2
My Beautiful Broken Brain (2016)
Pee-wee's Big Holiday (2016)
22 de marzo
The Art of Organized Noize (2016)
The Ouija Experiment 2: Theatre of Death (2015)
24 de marzo
The Forbidden Kingdom (2008)
A Promise (2013)
25 de marzo
Trailer Park Boys: Temporada 10
31 de marzo
Bachelor Party 2: The Last Temptation (2007)
Fright Night 2 (2013)
Murder Rap: Inside the Biggie and Tupac Murders (2015)
Sunshine Superman (2015)
Yu-Gi-Oh! Bonds Beyond Time (2011)
Yu-Gi-Oh! Zexal: Temporadas 1-2
Títulos que se van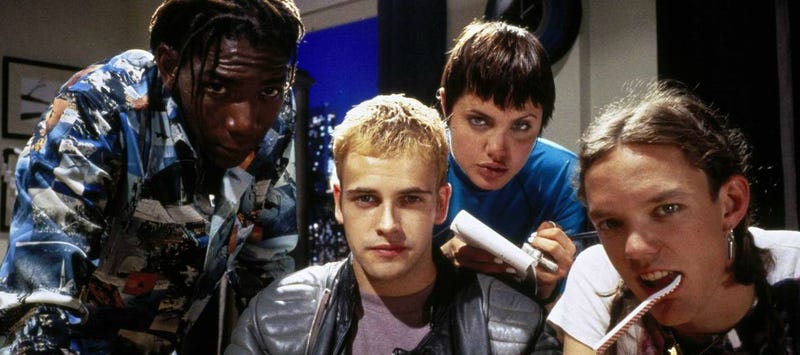 1 de marzo
Alvin and the Chipmunks Meet the Wolfman
American Pie
American Wedding
Atlantis: The Lost Empire
The Babysitters
The Chosen One
Down and Out in Beverly Hills
Emily Bronte's Wuthering Heights
Gone in 60 Seconds
Hackers
Hamlet
Hannie Caulder
Hardball
Hart's War
Hitch
Indecent Proposal
Johnny Dangerously
Jumanji
Masters of the Universe
Men in Black II
The Monster Squad
Not Another Teen Movie
Paycheck
Switchmas
The United States of Leland
Wings
2 de marzo
Stevie Nicks: In Your Dreams
3 de marzo
Night Catches Us
4 de marzo
Getting Go: The Go Doc Project
Private Romeo
5 de marzo
I Am Divine
6 de marzo
Le Week-End
Refuge
7 de marzo
Deadfall
8 de marzo
Holidaze
9 de marzo
Arn: The Knight Templar
The Mistle-tones!
10 de marzo
Geography Club
15 de marzo
Best of TEDx: Temporada 1
I Killed My Mother
Lola & Virginia: Temporada 1
TED Talks (varias)
Waste Land
15 de marzo
Elegy
18 de marzo
Cosmopolis
Music For Mandela
Out in the Dark
Side Effects
25 de marzo
Keep the Lights On
26 de marzo
The Comedy
28 de marzo
Gayby
31 de marzo
Dr. Dolittle 3
Garfield's Pet Force
The Sandlot 2
Twelve Mile Road
Women Who Kill
The Writers' Room: Temporada 1